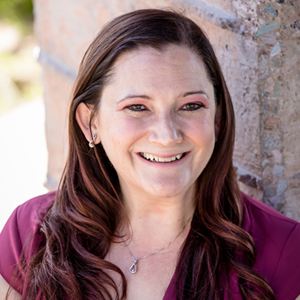 Tiffanie Beals
Team Partner
As someone who relocated from a colder climate, Arizona was appealing due to the weather and all the outdoor activities that are made possible so close to the valley. My husband, Brandon, and I have four boys aged 7-18 and two dogs so we can relate to families looking to make a big move. There are a lot of logistics involved to ensure things go right!
When not working with clients, you might catch me on the trails hiking, running or in the kitchen baking & cooking for my friends and family. Reading books is another longtime hobby of mine.
Here in Arizona, you have a lot of choices on whom to represent you, when looking to Buy or Sell Real Estate. However, as part of a team with 70+ years of Full-Time LOCAL Experience, I have the resources and knowledge base available so you're happy with the final destination and not one of the 'horror' stories people often share. Customer experience is high on the priority list along with customer service… you're not a number or transaction; I see you as a person with emotions and am here to guide throughout the process.
Questions? We can help!