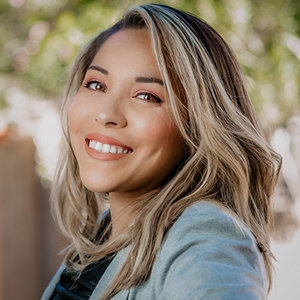 Tiffany Hooper
Team Partner
In a way, I grew up in the Real Estate Industry. My dad had a few phrases he liked to use repeatedly; "Always Give 110%", "It's About the Journey, Not the Destination" and "We're Moving!" By the time I graduated High School I had attended 11 different schools, lived in 4 different states, and moved 17 times. You name it, we did it! New Builds, being our own General Contractors, Short Sales, Foreclosures, For Sale by Owner, All-Day/All Weekend Showings, and Purchasing Site Unseen. I have experienced my fair share of Real Estate so when I decided to become a REALTOR®, it felt like I was home.
I received my Real Estate License in 2014 and since that time, I have successfully closed over 100 transactions. I managed a Re/Max Office in Glendale and served as a Transaction Coordinator and Marketing Director for over 3 years. I have been on many sides of a transaction and it is through those experiences that I believe I can better serve my clients. My purpose as a REALTOR® is to serve as an advocate through proper representation, constant communication, and educating along the way. Real Estate is fun and an experience everyone should enjoy, and I make it my mission to guide you along the way.
I have a love for the community and spend a lot of my spare time working with charitable organizations or volunteering within my neighborhood. In 2015 I won the title of Mrs. Arizona and during my year I was introduced to many respectable organizations throughout the valley that I still work with today. It has been a lifelong goal to combine my career with my love for service and in 2016 I was able to accomplish that vision.
My family is the reason I work as hard as I do! I married my stud-muffin husband, Brice, in 2010 and together we have our Gorgeous 3-year old Daughter, Kiyana, and 5 dogs to keep us on our toes. We are a very creative family and when we are together we are always building, creating, or trying something new. We love to travel, bake, and go to the movies and we are constantly looking for ways to make memories and live in the moment.
As your Realtor I will "Always Give 110%" and the Journey to buying or selling your home will be memorable in all the right ways. So when you proclaim "We're Moving!" I hope you think of me!
Questions? We can help!