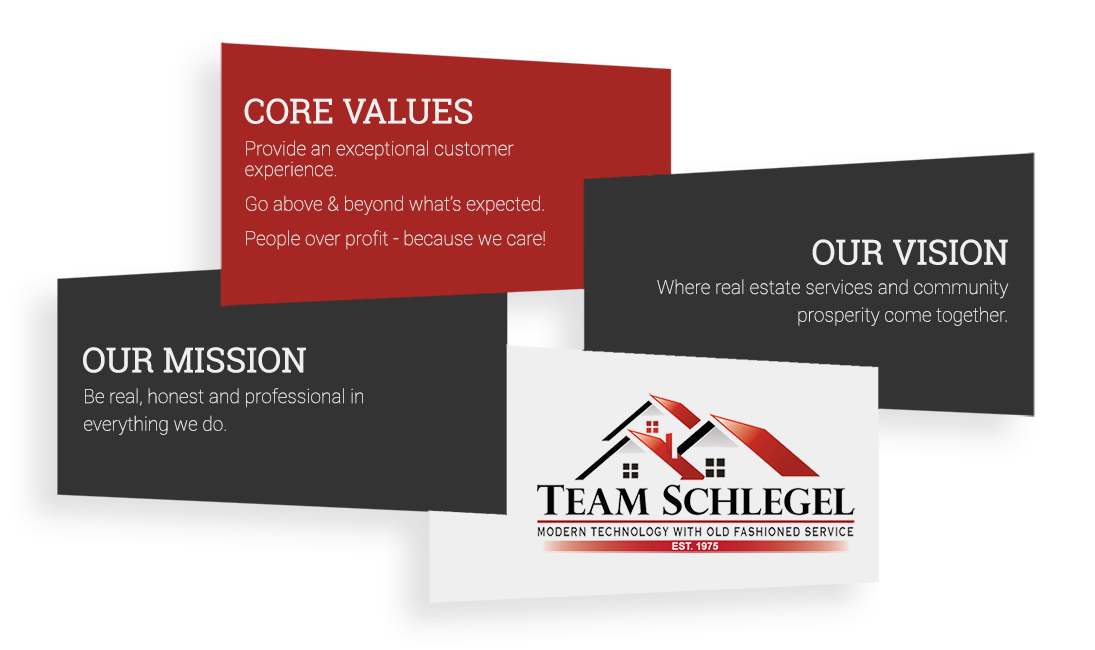 How It All Began
The year was 1975 and Fred Schlegel just 22-years old. He had been working in the automotive field for quite a few years already when he bought his first home. That experience led him to believe he could provide better service to Buyers and Sellers within a Real Estate transaction. His agent had given him the wrong figure for his monthly payment and that's a critical piece of information. It was then he knew that truly helping people and guiding them, solely with their best interests in mind, during what is normally the single largest transaction someone makes, was what he needed to do. Fred's Uncle Carl had been successful in Real Estate over in California so that gave him some reassurances as well.
A few years down the road, Fred was referred to a woman by the name of Wendi, whom needed to sell her home. Wendi became more than a client and that's where Justin comes into play; in 1984, Justin was born.
After a career-ending football injury, which derailed Justin's collegiate career, Fred suggested he obtain his Real Estate license and they began working together. After all, Justin helped deliver neighborhood flyers from the time he was about 2-years old, frequented Fred's office regularly and was an unlicensed assistant for a couple summers during high school so he already had a pretty good handle of what to expect.
Justin obtained his Real Estate license in 2003, when only 19-years old, and then upgraded to a Broker's license in 2007. Fred also has a Broker's license. Together, they have helped thousands of families and individuals Buy, Sell & Invest in Real Estate throughout Arizona. Real Estate is their full-time career and something they're passionate about… helping people through one of the most stressful life events is sincerely rewarding. Seeing the emotions on a first-time home buyer's face or sensing the relief from a seller whom was in a distressed situation, after closing, is addicting to them.
When not working with clients, Justin enjoys spending time with his wife, Jennifer, and their three children. He's still playing football with longtime friends on a competitive adult team, loves to cook, entertain & travel. Fred still holds a passion for cars, trucks & motorcycles as well as visiting his mountainside retreat in Northern Arizona for some relaxation time.
Both Fred & Justin are members of the RE/MAX Hall of Fame and Justin was recognized by the National Association of REALTORS' Magazine's prestigious "30 Under 30" Award for 2013. Justin has also been named to the Arizona Top 100 list for America's Best Real Estate Agents several years running.