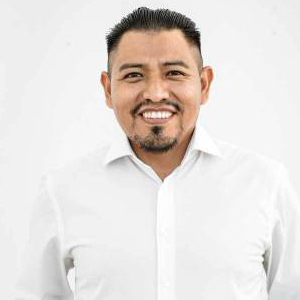 Jairo Cruz Perez
Team Partner
Who is Jairo? Well, I love spending time with my family, which includes my Wife and our three children. We also have a German Shepherd named "Tafiti". When not assisting clients, I enjoy cooking (especially Italian), playing basketball and hiking around the Valley.
Originally having been born in Mexico, I appreciate first-hand the opportunities that are available here in the United States and Arizona. It is my personal mission to educate and empower others so they may also feel the joy and sense of accomplishment that comes with home ownership.
Having worked for years in the food service industry and alongside some of its leaders, I understand how building and fostering relationships is crucial to long-term success.
My goal is to earn your trust and become your REALTOR® & Real Estate Resource for life that you can refer to family, friends, co-workers and anyone else you know needing assistance. There are many REALTORS® to choose from, but no others that will work as hard for you as I will… let me show you why I am the right choice for you and your family. Regardless of price range, all of my clients receive the same customer service and I am never too busy for you or your referrals!
Questions? We can help!